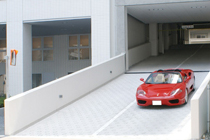 The Self-Propelled Parking Lot (3F-7F: remote-control gate shutters)
Going to your room straight by using the elevator after you get off your car The space for the large-size cars like Hummer.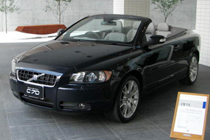 Many car lovers live at Museum Tower as the essential environment for them is both at the town and the building.
Museum Tower actively offers some space for the exhibition held by the dealers of imported cars so that our customers could obtain information and stimulation.